Bio Bidet BB-1000 Supreme Bidet Seat
Regular price

Price:

$499.00 USD

Regular price

List Price:

Sale price

Price:

$499.00 USD

Unit price

per
Notify me when this product is available:
Availability: Out Of Stock
Most orders ship within 2-3 business days

A Fresh Perspective on Private Parts
The BB-600 is one of the most affordable bidet seats on the market, yet offers advanced features and capabilities that are only available on premium models. These include a remote control with dedicated functions, adjustable water pressure and temperature, oscillating and pulsating massage modes, and even an integrated energy-saving function. Just look for the name Bio Bidet on the package to be assured you're purchasing a quality product.
✅ RELIABLE AND EFFECTIVE 3-IN-1 NOZZLE: This system includes signature vortex water stream, excellent posterior wash, and softer feminine wash with bubble infusion technology serving the highest water volume for a gratifying cleaning experience.
✅ SMART POWER-SAVING FUNCTION: The BB-1000 calculates your most frequently used minutes of the day for optimized energy cycling, saving you money on your electric bill.
✅ POWERFUL DEODORIZER:  An active carbon filter eliminates up to 90% of embarrassing odor. Don't sweat needing to change the filter, it literally lasts a lifetime.
✅ OPTIMIZED HEATING: Experience a consistent water temperature as the BB-1000 includes a unique built-in tank for pre-heating water delivering exceptional temperature accuracy. Heated air drying for a crisp and confident finish. 
✅ WIRELESS REMOTE FOR CONVENIENT CONTROL: Control every aspect of your wash with our easy-to-use wireless controller. Comes with wall mounting hardware for a truly hands-free experience. 
✅ CUSTOMIZABLE TO YOUR STYLE: From positioning to temperature, nearly every aspect of the wash routine is adjustable to your preferences. Adjust the nozzle position more forward or backward to extend the cleaning area. Pulsating and oscillating features can be used independently or simultaneously for an incredibly thorough clean.
✅ BACKED BY A POWERFUL 3-YEAR WARRANTY: Bio Bidet is serious about the quality and integrity of their products. All BB-1000s are backed by a three-year manufacturer warranty with extensive coverage and an easy-to-claim process.
You've never experienced a bidet like this. The Bio Bidet BB-600 is engineered to power a patented vortex water stream to give you a gentle yet strong cleansing sensation. With its combination of key functions – Wash, Deodorize, and Dry – the BB-600 will help you relax before, during or after your visit to the bathroom.
Save time and money with Bio Bidet BB-600, the ultimate premium bidet toilet seat. Designed to give you the most comfortable and self-sufficient bathroom experience possible, BB-600 equips you with a sleek remote control and easy to use functions. No more wiping! No more stains! This bidet does it all for you.

Features
CLEANING FEATURES

CONVENIENT FEATURES

Patented 3-in-1 nozzle system
Oscillating
Wide cleaning
Pulsating
Massage cleaning
Patented vortex water stream
Satisfying posterior cleaning
Soft feminine cleaning
Bubble infusion
Nozzle self-clean

wireless remote controls
Easy nozzle replacement
Adjustable heated seat
Powerful deodorizer
Intelligent body sensor
Adjustable warm air dry
Slow closing
Quick release for easy cleaning
Automatic power save
3 year limited warranty
Specifications
Toilet Seat Measurements Guide, Elongated vs. Round
Elongated seat is oval shaped seats which is about 2" longer than a round bowl and often found to be more comfortable but in small bathroom, a round bowl can save space.
Toilet Type Guide, 1PC vs. 2PC
One piece toilet has the toilet housed in one complete unit where two piece toilets has a separate bowl and tank. Offered Bio Bidet seat models are designed to fit all 2 piece toilets and most of 1 piece toilets. Only exception will be rare types of one piece toilets with severe French curves where toilet tank connects to the base of toilet such as type C below.
TYPE A and B : YES , TYPY C : NO
Q&A

Q: How does the self-cleaning nozzle work?
A: As soon as the seat sensor is activated, a pre-rinse cycle will begin. This process rinses the nozzle in preparation for a wash function. Water will drain into the bowl during this time.
 
Q: What does the colored light on the side of the seat indicate?
A: The light on the side of the seat will glow BLUE when the product is powered on and ready for use. It will glow RED when the UV sterilizer is active. This occurs automatically after each use.  
 
Q: How does the automatic open/close work?
A: The Discovery DLS includes a proximity sensor that automatically opens the lid when an approaching user is detected. This function can be disabled by holding the Nozzle Clean and Dynamic Stream buttons for 3 seconds. The seat and lid can also be opened or closed by pressing the corresponding buttons on the remote. After 3 minutes of inactivity, the seat and lid will automatically close.
 
Q: What is the dynamic stream function?
A: The dynamic stream function rapidly alternates the water temperature to assist in stimulating bowel movements.  

Warranty
Our policy is to honor product warranties and to perform services on products accompanied by a receipt or proof of purchase.
3 years limited warranty
100% Coverage of all parts and labor for the entire product for the first year from original date of purchase
75% Coverage of all parts and labor for the entire product for the second year from original date of purchase
50% Coverage of all parts and labor for the entire product for the third year from original date of purchase
This warranty does not apply to the following items:
Damage or loss sustained in a natural calamity such as fire, earthquake, flood, thunder electrical storm, etc.
Damage or loss resulting from any unreasonable use, misuse, abuse, negligence, or improper maintenance of the product.
Damage or loss resulting from removal, improper repair, or modification of the product.
Damage or loss resulting from sediments or foreign matter contained in a water system.
Damage or loss resulting from improper installation or from installation of a unit in a harsh and/or hazardous environment
Shipping & Returns
As soon as you place your order, you will receive an order confirmation e-mail. This means that we have received your order in our system and pre-authorized your credit card for the purchase.  If your item is on backorder or unavailable, we will void the pre-authorization and reach out to you via e-mail.  If your item(s) are available for immediate shipment (within 3-5 business days), we will process the charges and submit the order for shipment.
Click here for detailed shipping and returns policy
Price Match 
We work very hard to ensure that we offer the absolute best prices online.  If you find another online store that offers a lower price then us within six months of your purchase date please let us know by contacting us and we will refund your original payment for the difference. We want you to feel confident that you are getting the absolute best price for the product you are ordering.  If you find that our own website has a lower price for the same item you have ordered within six months of your purchase date will refund the difference as well.
To request your partial refund simply e-mail us a link to the same product on our website, or on our competitors website within six months from the date of your order and we will process the credit accordingly.
Our 100% Price Guarantee has some limitations:
You must purchase the item from our website before requesting your Price Match Guarantee
Promotions such as rebates and buy one, get one free offers are not eligible
The item must be in stock on the competitors website
The competitor must be an online store, they may not have a retail location
The website can not be a discounter or auction website (ie; eBay, overstock, etc..)
The competitor must be an Authorized Retailer of the product in question
The Price Match Guarantee includes the item price and the shipping charges, it excludes sales tax
---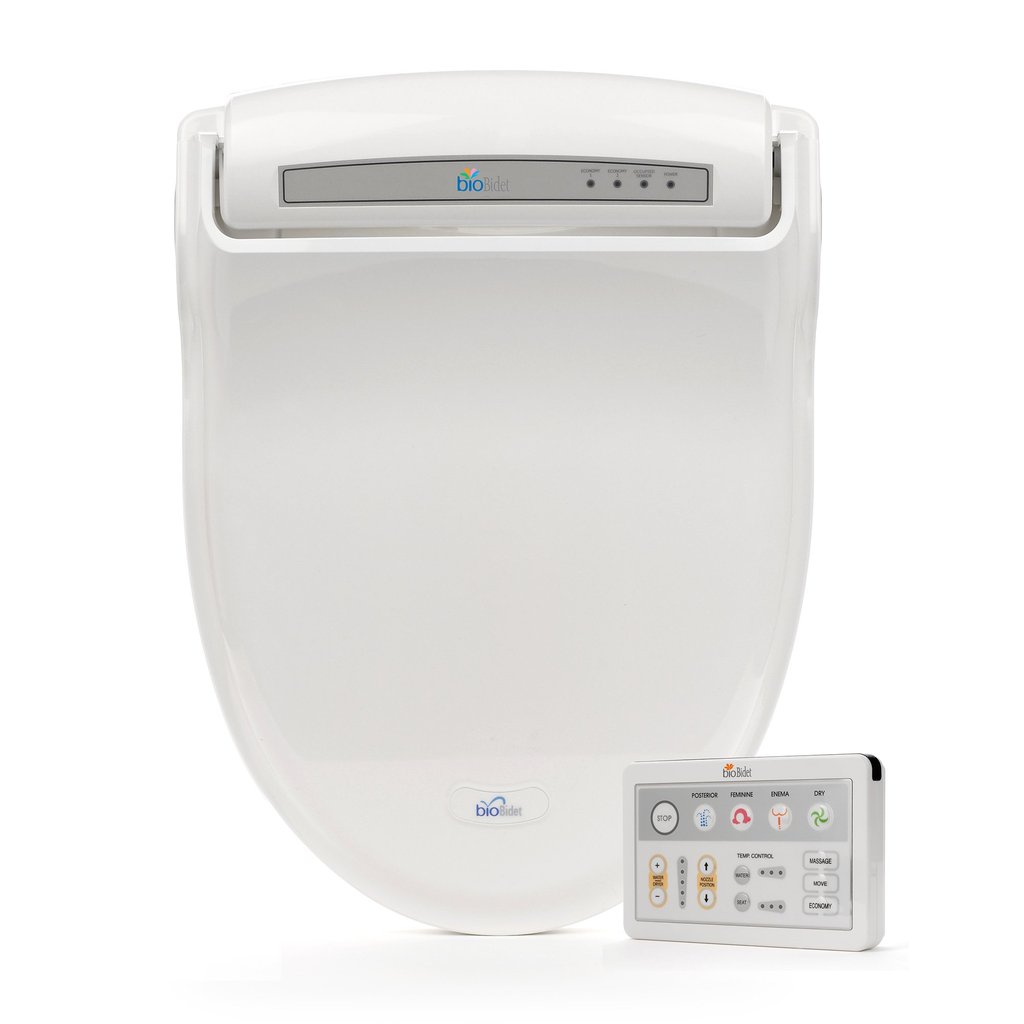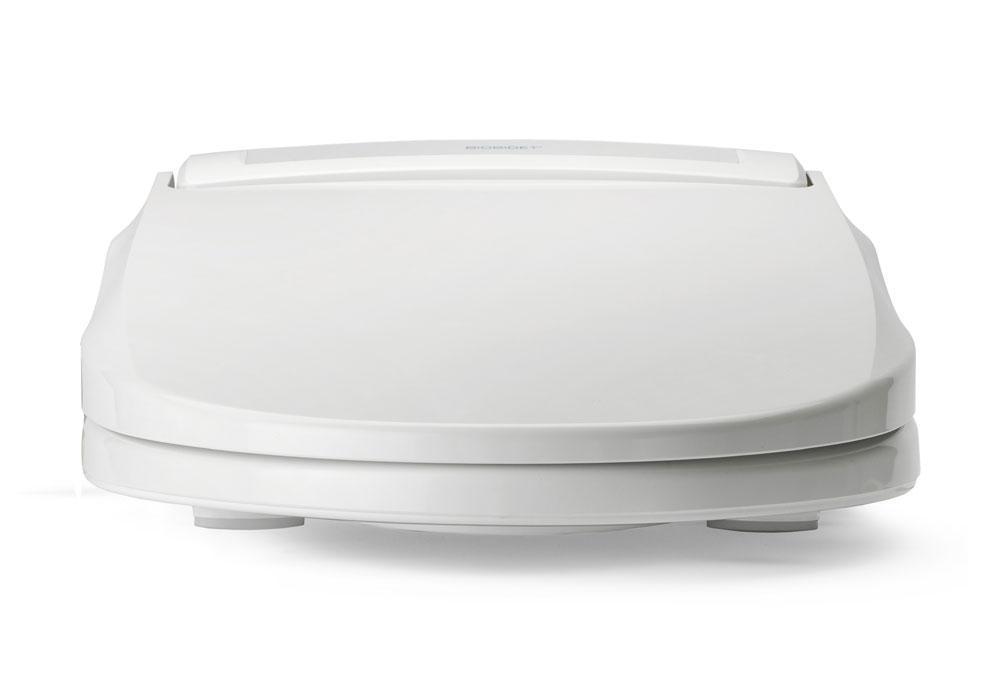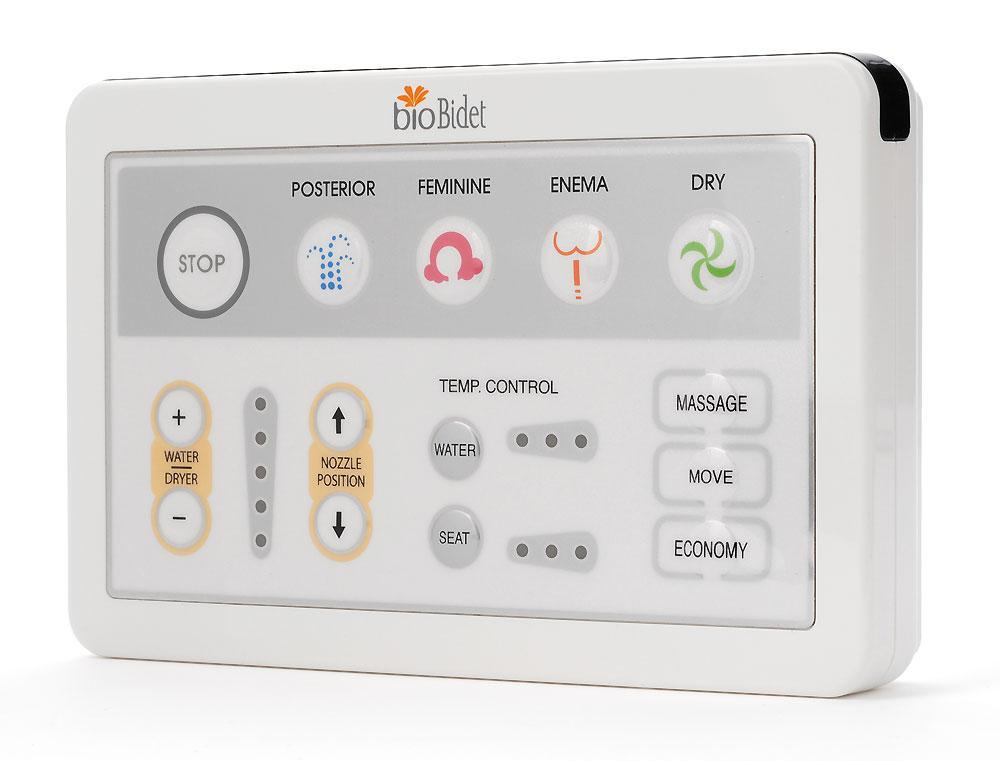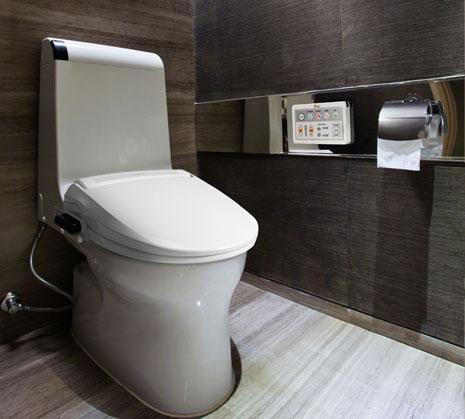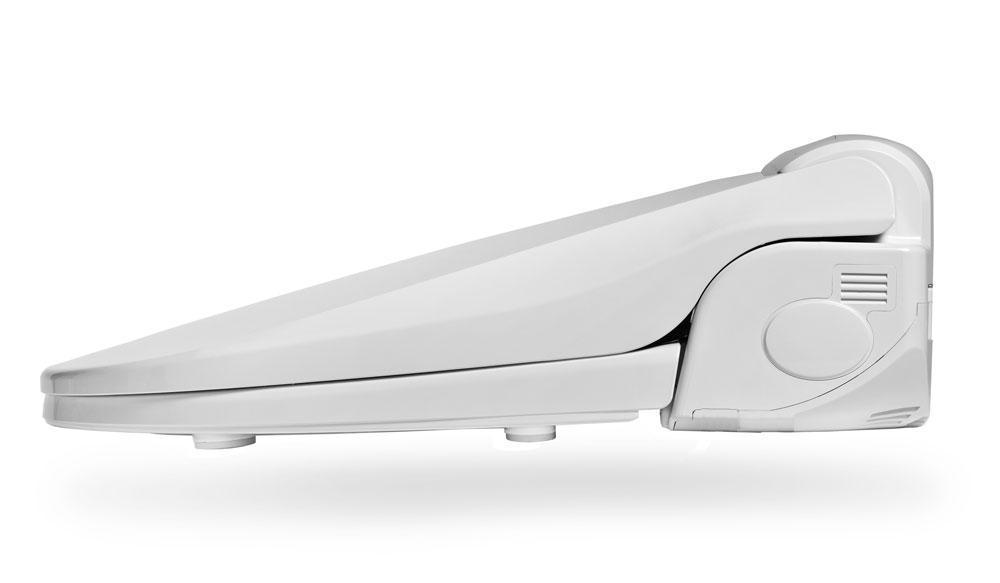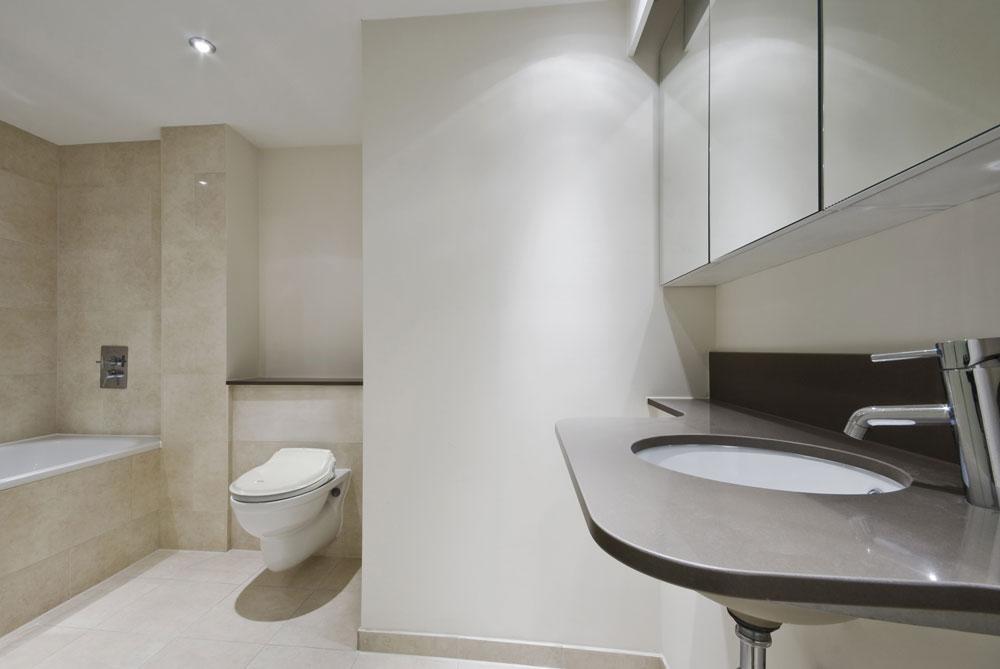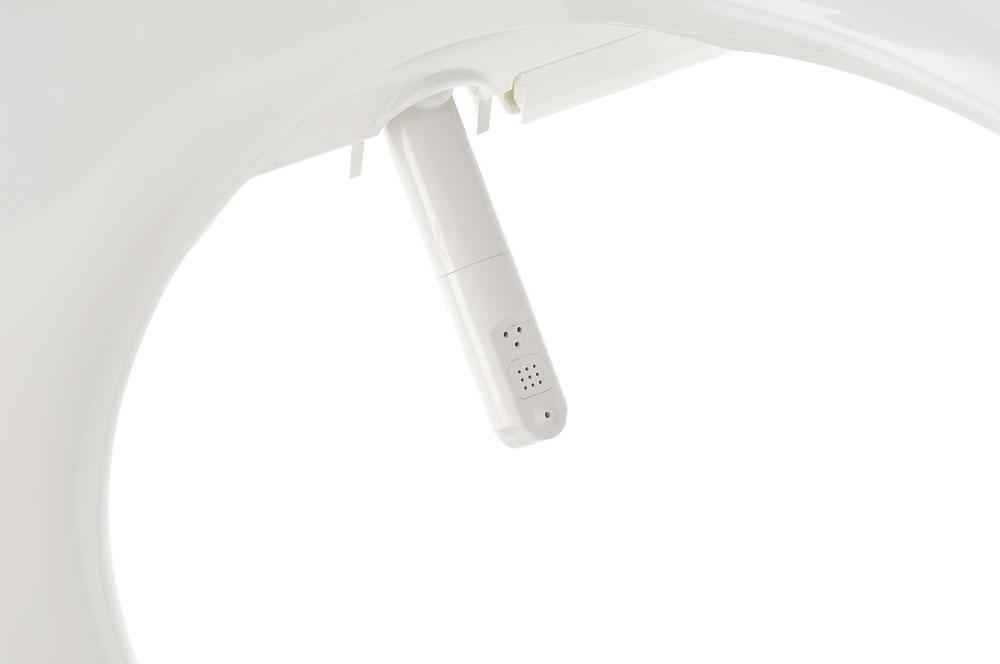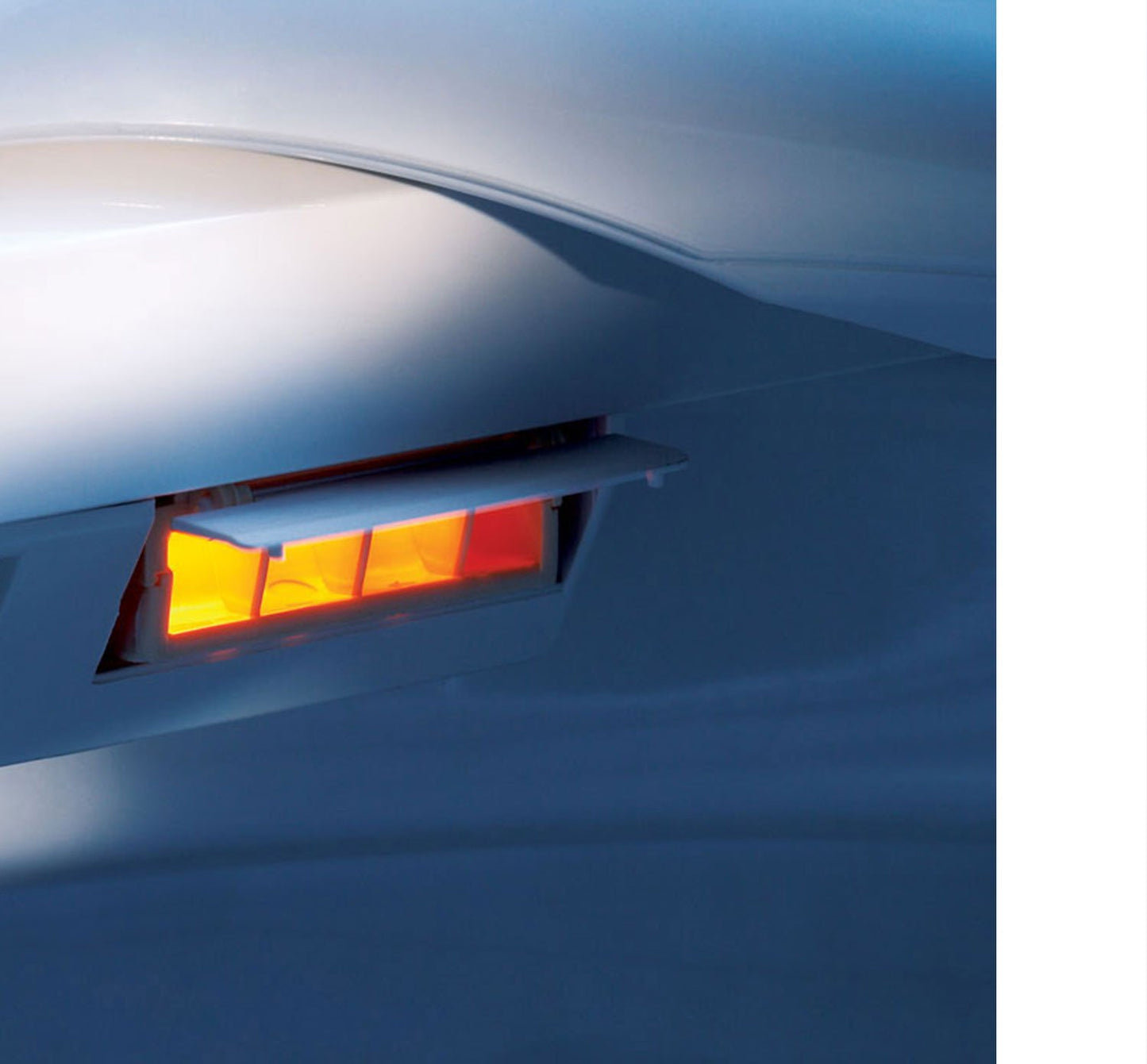 Great performance, meh look & feel
The bidet is packed with features and it does a really great job. I was really annoyed by the seemingly low powered heater but then I looked online and realized I just need to tap the button again and voila now we're talkin! Overall performs well but I just can't get over the fact that it looks kinda chunky. The BB-2000 is a little more slick so I could have paid more for the better design, but at the end of the day it's about the internals for me and I'm good with what I've got.
Good, but(t)!
It's a luxury bidet for sure everything about it excudes excellence. It has everything you need for a ridiculously pleasant wash BUT(T) the one let down is the air dryer. It feel gimmicky and low-powered. Maybe I could get dry if I sat there for 2-3 extra minutes, but that feels a bit odd. At the end of the day I'm using 2-3 squares to pat dry, so it's not a full TP-less experience but certainly way less than not having a bidet in the first place.
Very good
Overall I'm very pleased with my purchase. The warm seat is really nice, which is not really needed right now but I'm looking forward to that for when it gets colder. Installation was easy although I did need to go to the hardware store to pick up some plumbers tape. I'm not sure why they didn't include a strip of it, but I just like to use that to be safe. Something I didn't realize until I had it was that there's a sensor on the seat, so it will only do its thing if your butt is planted there. For those with kid... this is a life saver as they are drawn to anything with buttons like flies to honey, so that's a nice feature. Overall pleased!
Rental property upgrade!
Okay call me crazy but I installed one of these in a house I have on Airbnb. Everyone told me that people would break it and I'd be wasting my money. But so far it's gotten me all kinds of good reviews and allows my property to stand out more. It's still a bit of a gamble but for now it's working out really well and I'm happy about it!
It's a must for those prone to UTIs
If you get UTIs you know how annoying, frustrating, and painful they can be. For years I had to take medications because I thought that was the only solution. After months of research, I figured I'd see if a bidet would help. OMG! Okay, it's not a perfect science experiment but the only thing I've changed is using a bidet and I have not had a single infection since. Who knew that a little washing up after each trip to the john would do the trick? All those years of medications - what a waste! Beyond all the fancy features, having this in your life will simply make you healthier, especially for those prone to UTIs. We should all be using these!